Summer is just around the corner, and with it come long warm night walks, trips to your dog's favorite beach, and just hanging out at the park.
It's important to be prepared for these trips. This is why we have picked some must have summer items every doggo needs.
Puddles and dirt are every dog's best friends. They can't help, but dive right in and enjoy themselves. But what's not enjoyable is what your car seats might look like on the way home. 
The Waterproof Car Seat Cover battles dirt and keeps your car seats squeaky clean no matter how dirty your dog might be.
Just like humans, dogs need water too, especially on a hot summer day. Carrying a water bottle and a separate bowl is often complicated and requires a lot of space.
The Travel Water Bottle allows you to give your dog instant access to water and any unused water can be stored until further use
3. LED Glow In The Dark Collar
Night walks are fun and refreshing after a hot summer day. But staying visible is as important to your dog as it is to you.
The LED Collar glows in the dark and ensures everyone can properly see your dog.
Every dog owner can agree they hate picking up their dog's poop. The Poop Scooper allows you to pick up your dog's poop quickly and without any hassle.
No more squishy feeling under your fingers.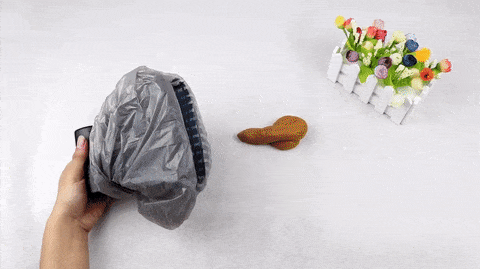 Many dogs find it hard to cool down on a hot summer day.
The Cooling Mat is lightweight and breathable. It absorbs heat and at the same time it cools down your doggo.
6. Floral Collar, Leash, Poop Bag Pouch Set
The best set on the market. The collar can be personalized with your dog's name and your phone number.
Apart from that, it comes with a leash and a poop bag that can be hooked to the leash.
7. Interactive Food Toy Tumbler
If you have to leave your dog alone or simply want to occupy them this is the perfect toy.
The Tumbler drops treats only when moved in a certain way. This means your dog will have to interact with it to be rewarded. 
After playtime they will be exhausted from playing and well fed.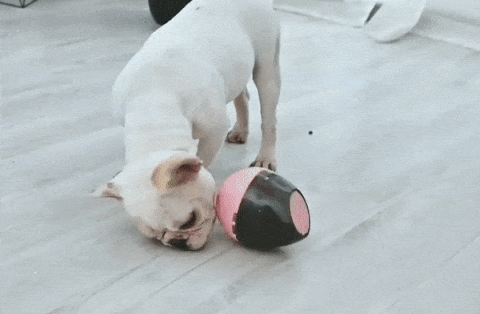 Thank you for reading. Hopefully you found this article interesting and helpful. Until next time! 
Stay pawsome! 🐶